Sample Tours England
Sample England Golf Tours
I'd like to thank Jack and the team at Halcyon for making us feel so welcome and care free on our vacation to London. As a large group with a busy schedule Jack made it so easy for us all making sure we were where we needed to be at the right time, the whole thing ran like clockwork. I particularly enjoyed the pubs you picked out for us, we would've never found them otherwise! We'll certainly be using Halcyon Golf Travel for our Ireland trip in a couple of years. Until next time!
10 tips for planning the best England golf trips
For your convenience and to help you plan an epic golf trip to England, we've created an interactive google map (England in Red). It contains all of our favourite golf courses as well as popular hotels and places of interest. As you can see, the golf courses are very spread apart however some of the best and most famous golf courses in England are located in regional clusters. The most obvious are the North West coast and just south of London. We recommend picking two regions for a 1 week trip if you want to reduce travel time on your England golf trip. This allows you to play a good mix of world class golf courses and have time to relax and enjoy all the great things England has to offer. However, if you're on a bucket-list ticking mission we can plan you a customised itinerary to tick off as many courses possible on your England golf tour.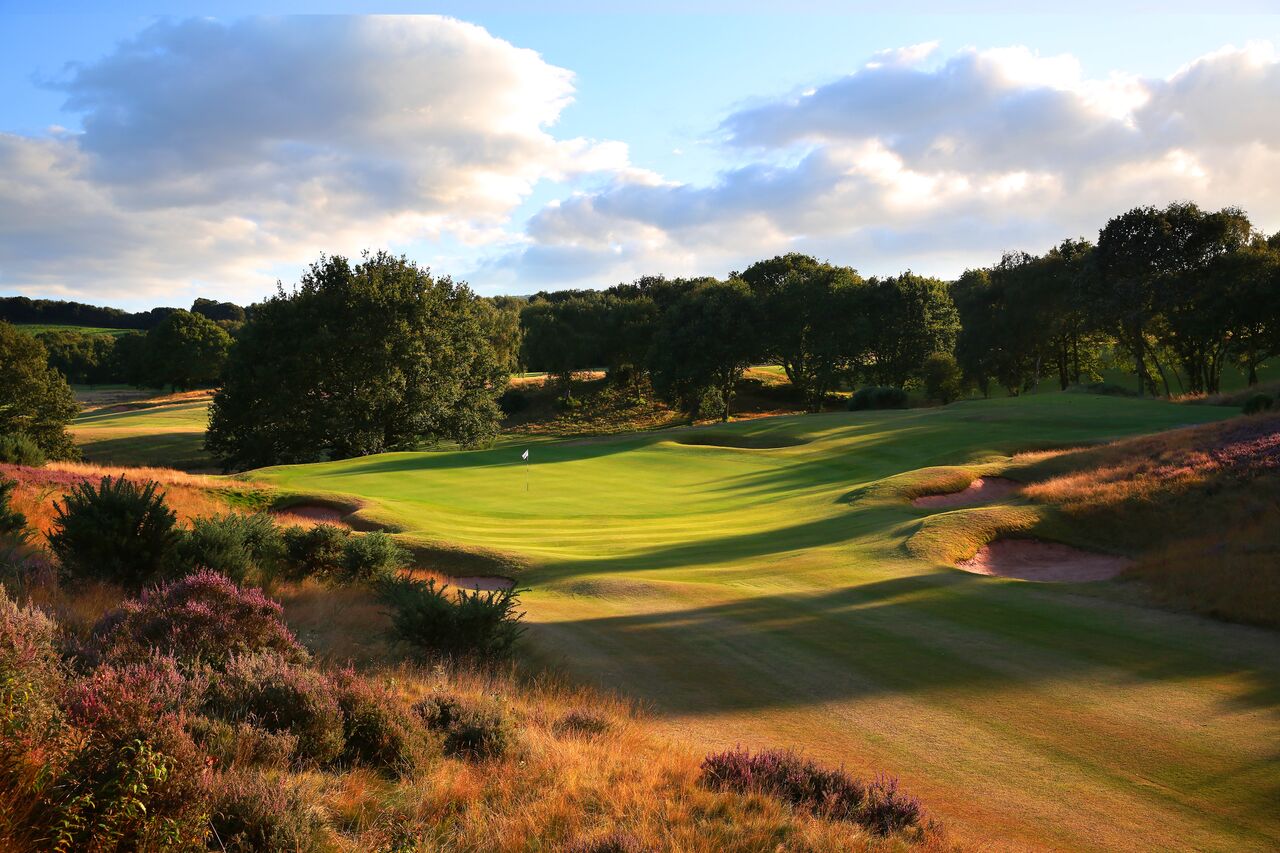 A less travelled path for golf tours in England but these areas are bursting at the seams with amazing golf courses. Hollinwell in Nottinghamshire has one of the most unique routings in England with every hole totally different to the next; Sandy Lyle, Nick Faldo and Matt Fitzpatrick have all lifted trophies here. Woodhall Spa in Lincolnshire is the home of England golf and its Hotchkin course is the best bunkered inland course in England. Heading north you have 2 classics Alwoodley and Moortown. Apart from being located next to each other, they also share course designer, Dr Alasdair Mckenzie. You might have heard of his more famous designs Augusta and Cypress Point; the 13th at Augusta is actually a copy of Alwoodleys 10th hole. Slightly North East you'll find Ganton, a delightful Links / Heathland hybrid which has hosted The Ryder Cup and Walker Cup. Speaking of The Ryder Cup, The Belfry has hosted 4 of them, more than any other course in the world. If you're travelling between the North West and London, stopping at one of these courses is a great way of breaking up your journey on your England golf tour.