This is one for the golfers out there who might think they've played everywhere there is to play in Scotland, golfers who love Scotch Whisky, or those looking for a truly authentic, unspoiled Scottish golf experience. 
With the internet bursting at the seams with Scotland golf packages to St. Andrews and the other Open Championship courses, I'm keen to share with you a golf trip to Scotland (and maybe Northern Ireland) that you might not have considered, or even seen before.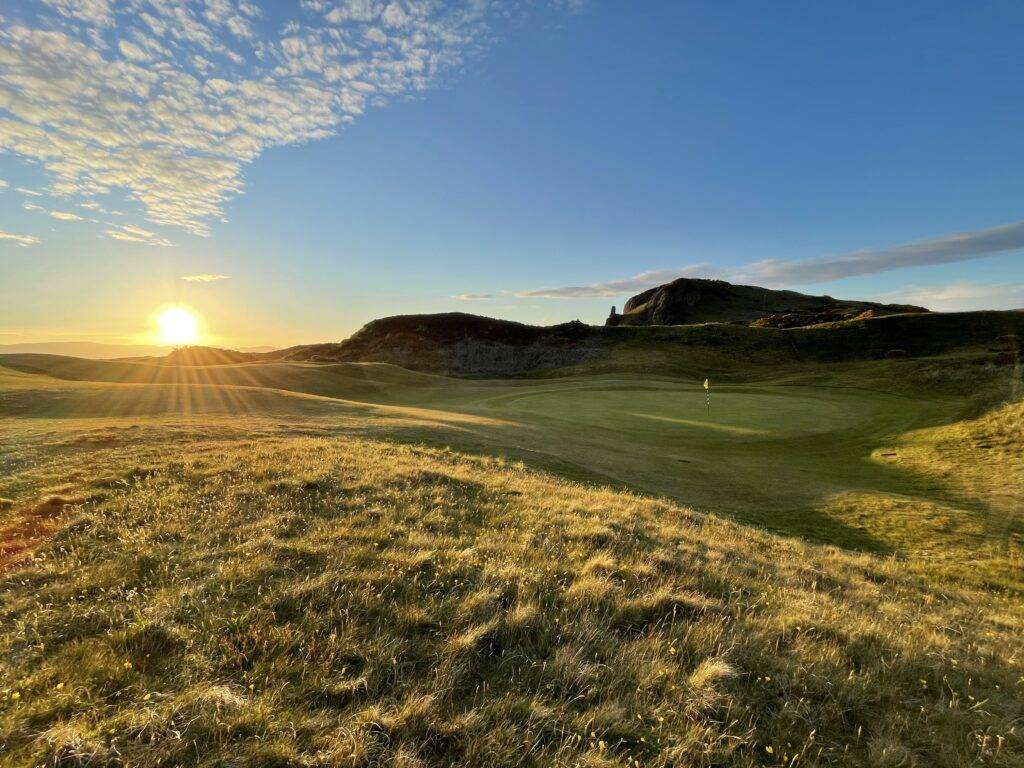 This example golf trip takes you a little "off piste" into Argyll & Bute, a region located in the western part of Scotland. This is rural Scotland at it's finest. It encompasses a vast expanse of beautiful natural landscapes including stunning coastal scenery, lochs, hills, and islands. The region is known for its historic sites, traditional villages, vibrant cultural heritage, whisky (15 working distilleries!!) and of course, golf.
The Wild West. Scotland golf and whisky tour.
Golf at Shiskine, visit Arran Distillery and look out for Whales & Dolphins
Walk in Old Tom's footsteps. Machrihanish Old. Glen Scotia Distillery. Campbelltown.
Machrihanish Dunes. Travel to Isle of Islay
Golf & Relax in pure isolation at The Machrie, Isle of Islay.
Golf, Adventure & Pure luxury at Ardfin.
Play the hidden gem that is Glencruitten in the fishing village of Oban.
I did a version of this golf trip myself in a camper van with my girlfriend Vickie 2 years ago and a few things really stood out compared to other golf trips I've been on. Firstly,  the "Scottish Wild West" is far quieter and un commercialised compared to St Andrews and the likes. This isn't surprising at all given the remote locations of the golf courses and effort required to get from one place to another.
Secondly, the people here are so friendly, relaxed and eager to chat. One evening Vickie and I decided on a casual evening round at Shiskine on The Isle of Arran before sunset. No need to book a tee time, we just placed our cash in the honesty box on the 1st tee and off we went. With literally nobody else on the course, we spent some time by the 5th green messing around with some whacky pitch shots. Over the hill comes the greenkeeper on his old John Deer truck with his dog running alongside. We thought we were in trouble for practising on the course, instead we ended up chatting for half an hour about house prices on the Isle of Arran, The Open Champion and the best Fish and Chip shops on the island.
One thing this itinerary does require is a lot of travelling between rounds, but for the adventurous golfers out there this is partly what makes this golf trip so special. It's also why many people skip over these courses to play the much more famous and accessible golf courses on the mainland, and why only hard core golf fans make it to this special part of the world. One of my favourite moments from when I did this trip was seeing a pod of whales on the ferry crossing from Lochranza to Claonaig. Beautiful scenery, wildlife and rural villages that you pass by travelling between these golf courses all contribute to an individual and beautiful Scottish golf adventure.
If I only had 7 days to explore this part of Scotland, this is what I'd do. 
Arrive in Scotland. Glasgow airport is the closest airport to fly to, however Edinburgh is also fine, it's just an extra hours drive away.
Before the real adventure starts, this afternoon after you land you'll stay on the Scottish mainland and play golf at Western Gailes. This stretch of Western Scottish coastline is a little golden pocket for true world class golf; Turnberry, Royal Troon & Prestwick often make their way onto golfers star studded itineraries, leaving Western Gailes behind, and what a mistake that is. Western Gailes is a proper test of links golf, it has everything you could possibly want from a Scottish Links Course. Undulating fairways and greens, good mixture of hole lengths, a railway line running alongside, beautiful sea views, burns, fast fairways, a traditional clubhouse and welcoming atmosphere. 
Tonight you will stay at The Marine Hotel, located just a stones throw from the 18th green of Royal Troon. Revel in the hotels Victorian grandeur and look out from your hotel to views of The Isle of Arran, which is where you'll be sailing to tomorrow.
Side note: if you've never played Royal Troon, Turnberry or Prestwick, you might consider adding a few days onto the beginning or end of the trip.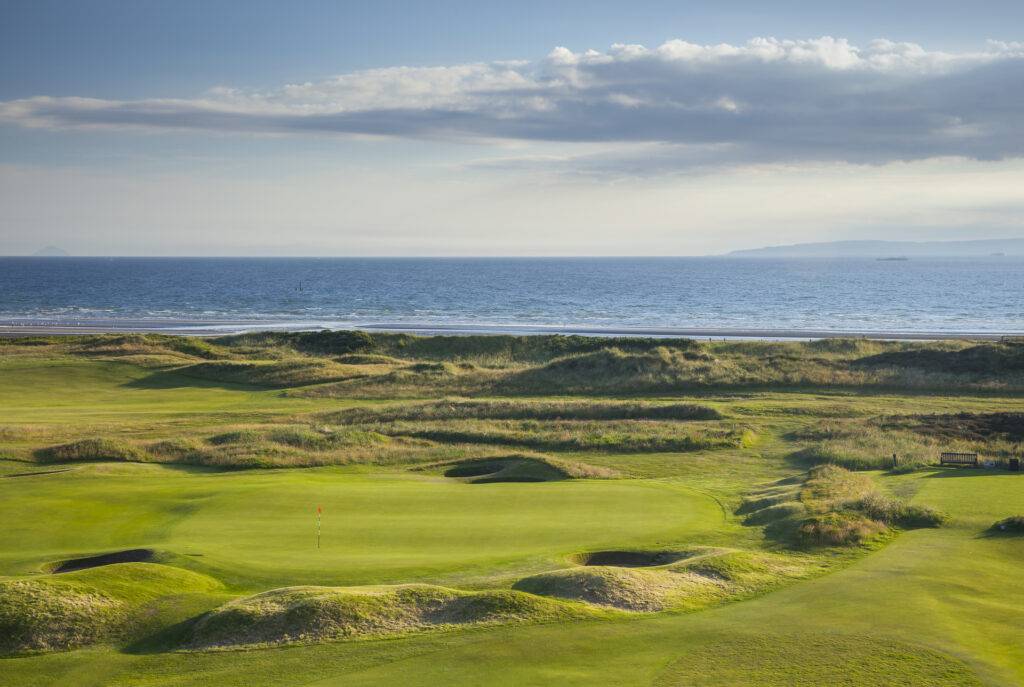 An early start for a busy day ahead. You'll be catching the 6am ferry from Ardrossan to Brodick on The Isle of Arran.
They call Arran "Scotland in miniature" for a reason. Tremendous beauty and a vast variety of scenery awaits, crammed into a tiny island which you can drive the circumference of in under 3 hours. Arran only features as a day trip in this itinerary, however there's no reason why you couldn't stay here for a few extra days. Rather astonishingly, there's 7 golf courses on the Isle of Arran. The best by far however is  Shiskine, which I've included in this itinerary.
Shiskine is legitimately the most unique and fun golf course I've ever played in Scotland. You can leave your yardage book at home for this topographical rollercoaster. You'll hit blind shots, shots with unbelievable elevation changes, approaches into punchbowl greens, shots along the coastline and probably a few shots into the ocean, all in the space of just 12 holes.
After playing Shiskine you'll drive (or be driven) up to Lochranza where you'll find Arran distillery which has just invested in a state of the art visitor centre and restaurant. Learn first hand how the Whisky is made here and try a dram for yourself.
After you've finished at the whisky distillery you're just 5 mins from Lochranza port, where you'll begin your journey to Machrihanish, which is a story in itself. Sail 30 mins to Claonaig at 5pm, be sure to look out for whales and dolphins! From here its a 30 min drive down the last stretch of Paul McCartneys "Mull of Kintyre" to The Ugadale Hotel in the village of Machrihanish.
The Ugadale is conveniently located just a few yards from the 1st tee of Machrihanish Golf Club and has recently been restored to its former glory, providing a stylish and comfortable base with sea views for golfers.  After you've checked in, definitely walk next door to "The Old Clubhouse" which is now a delightful pub. I like to think Old Tom himself enjoyed a few pints in here back in the day.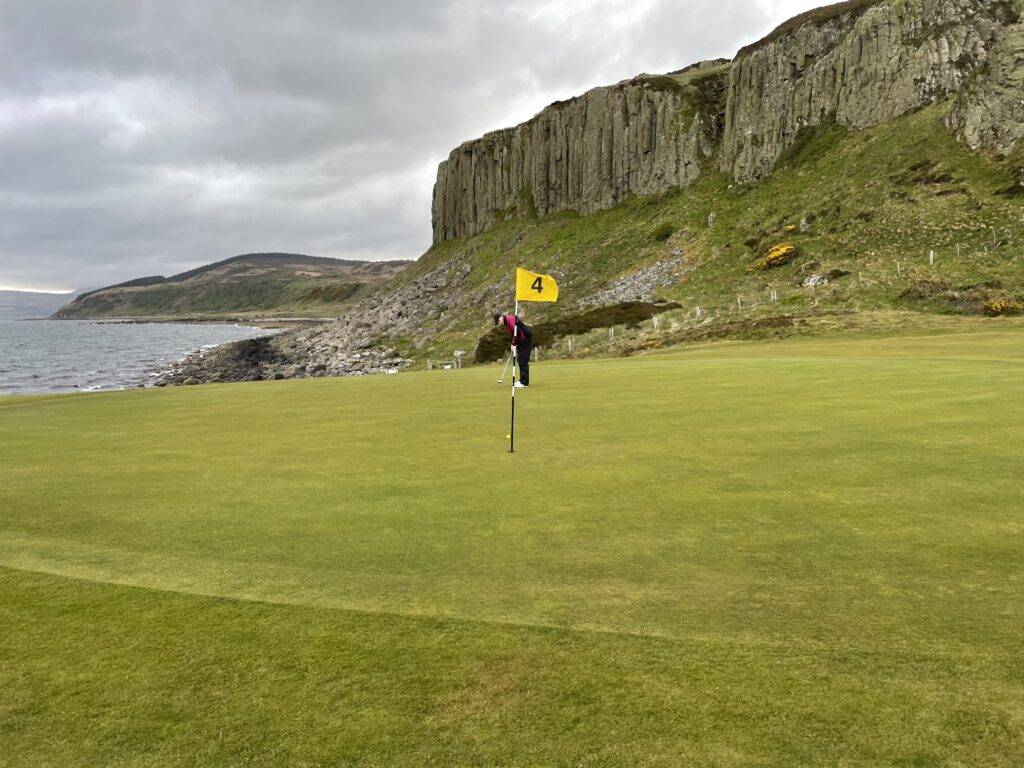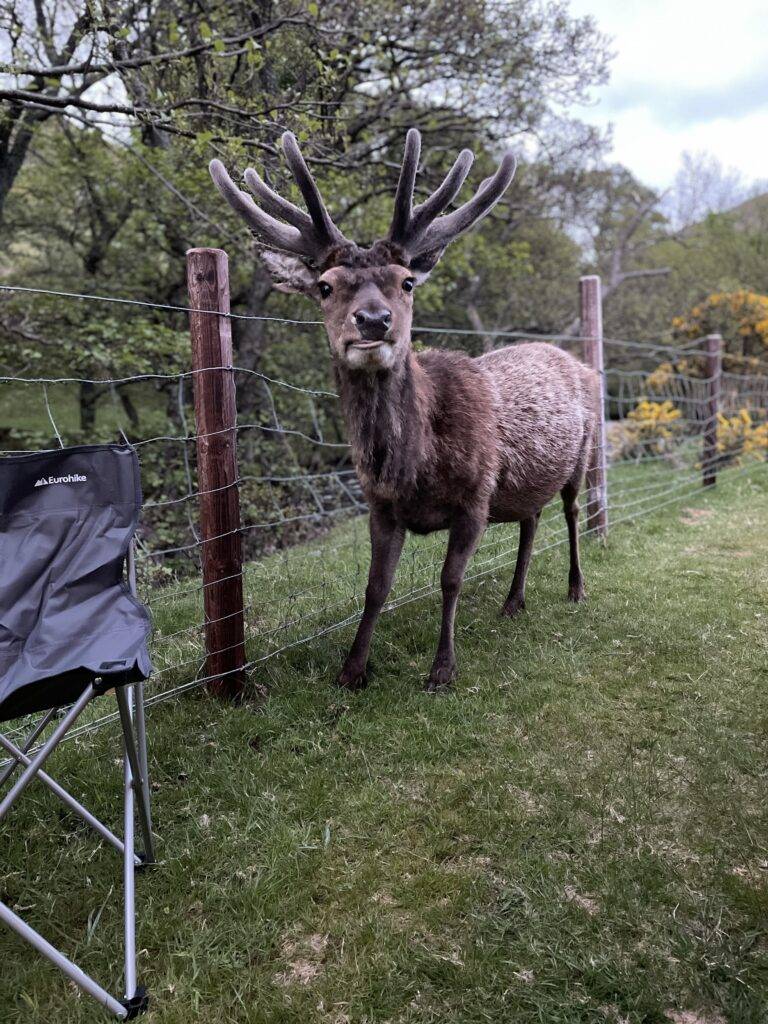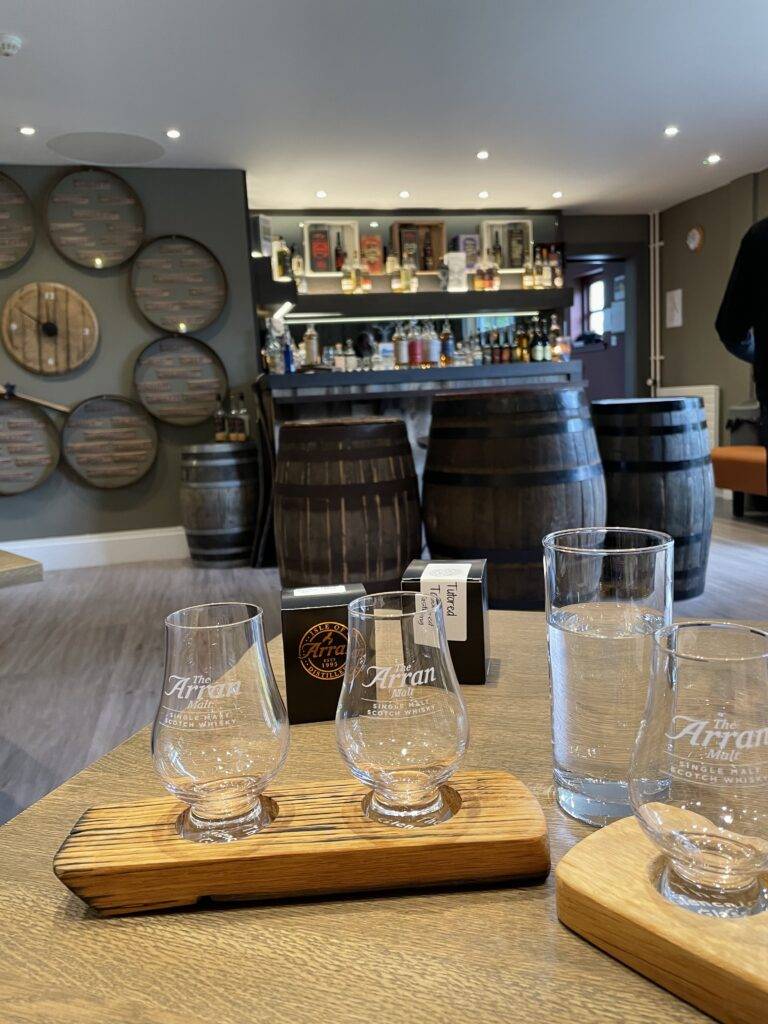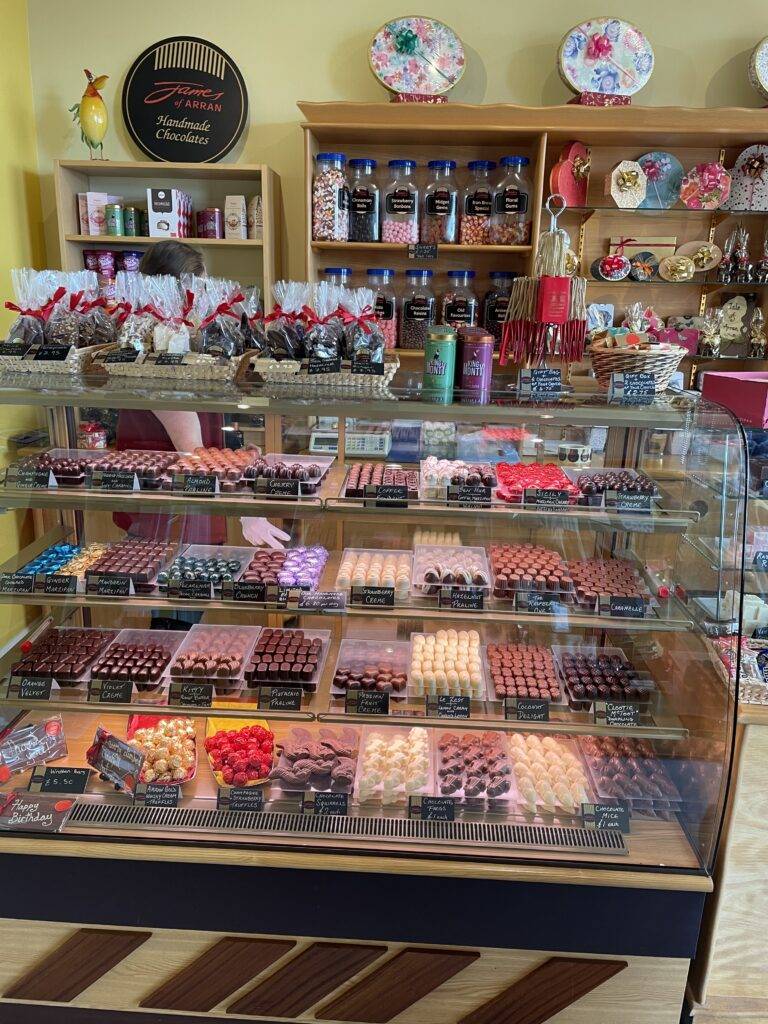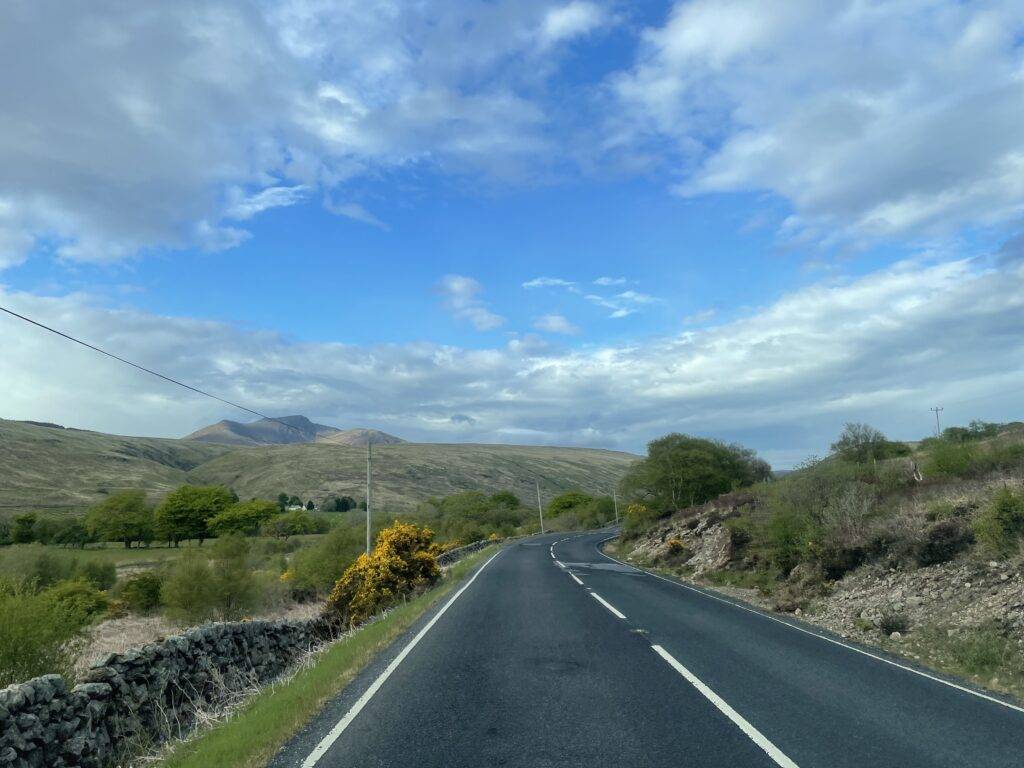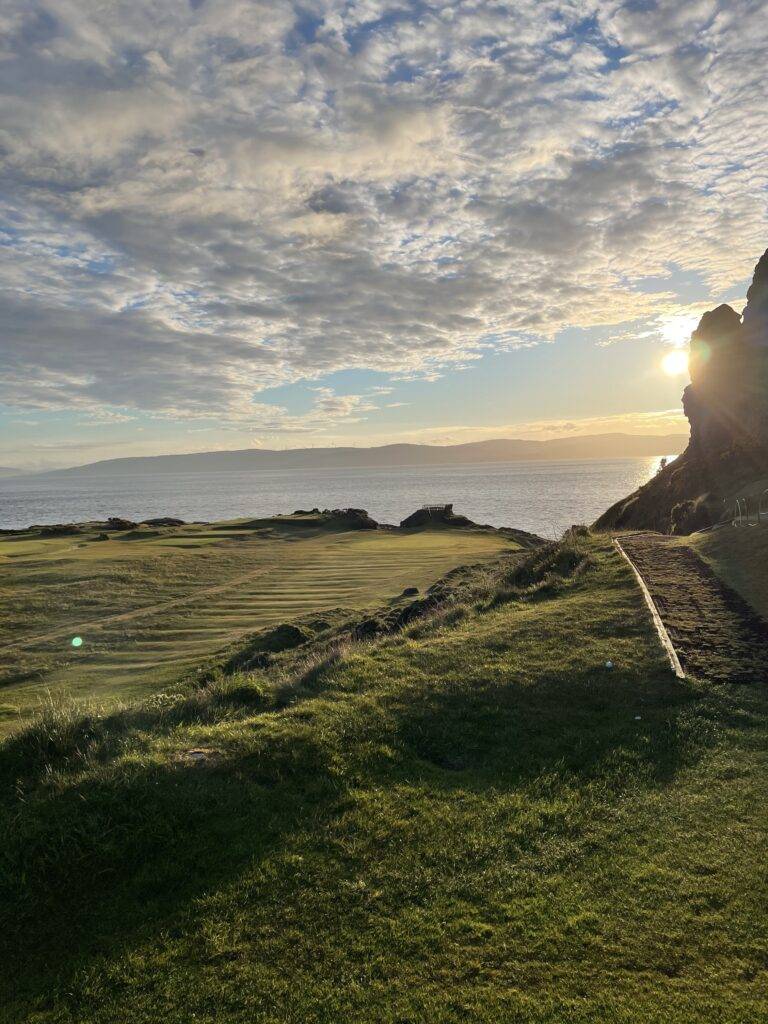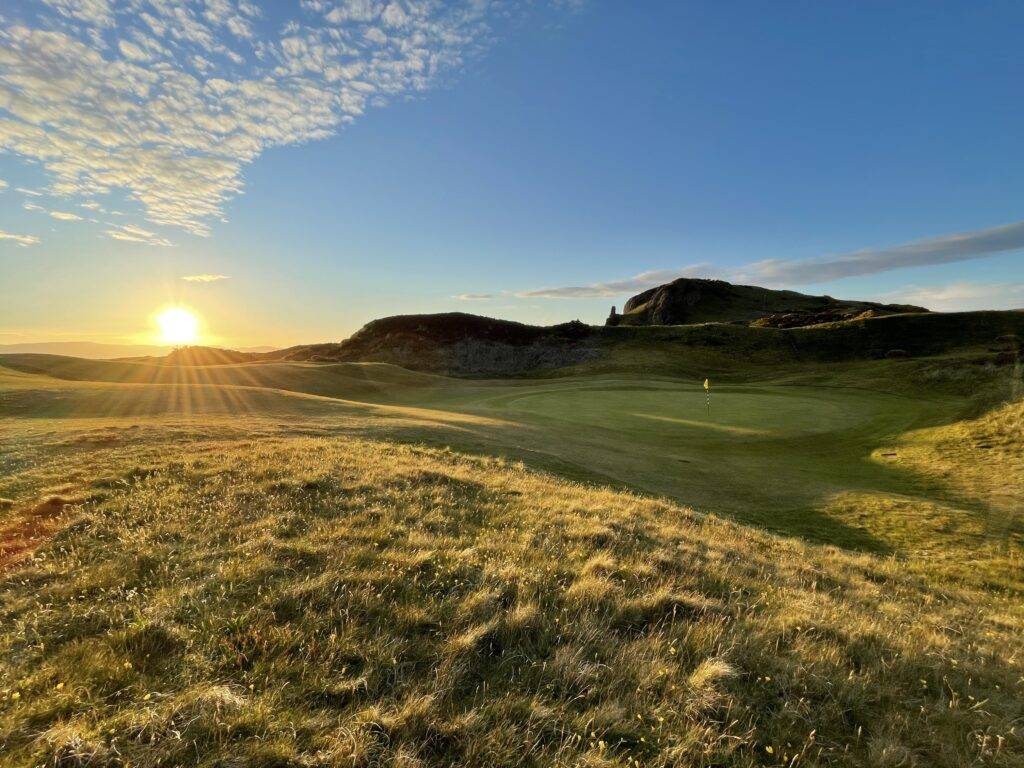 Very little travel is required today as you play golf at Machrihanish, just a stones throw from your hotel. This golf course, designed by Old Tom Morris, is the epitome of unspoilt, raw, natural links golf in Scotland. This unaltered and untouched masterpiece of a links course starts off with what Jack Nicklaus describes as "The best opening hole in golf"; a dogleg left which hugs the shoreline. You choose how much to cut off the corner of the dogleg, a brave golfer can leave themselves just a short iron into this green, but with the risk of pulling it into the sea. The course mainly follows a traditional out and back routing, meandering through beautiful duneland. This excerpt from the Machrihanish website hits the nail on the head-
"Often described as spiritual, Machrihanish is a love affair of sport and nature – challenging but fair, charming, and thrilling. Golf as it was intended to be".
After golf, you can head into Campbelltown for a slightly more lively atmosphere and visit Glen Scotia whisky distillery. If you'd rather relax then don't worry about missing out, there's plenty more whisky distilleries you can visit on this golf trip! It's a marathon, not a sprint…

Just a short drive this morning to Machrihanish Dunes golf course. From the captivating first tee shot to the final putt, this David McLay Kidd design immerses players in an architectural masterpiece that showcases the harmonious fusion of nature and golf. Without taking anything away from McLay Kidd, God himself was the main architect for this golf course. An indispensable destination for any golf aficionado.
OPTIONAL DETOUR – For those with time on their hands, now is the time to make the ultimate cross-border detour. Skip to the end to find out where to. 
For those not taking the detour, after golf the drive to Kennacraig Port is 1 hour, where you'll catch the 3.30pm ferry to Port Askaig on The Isle of Islay. This is where we start to get properly rural. Your final destination today is nestled in the dunes of a pristine seven-mile beach on the stunning Hebridean island of Islay. The Machrie; a modern, relaxed hotel with a world-renowned championship golf links. The finest Scottish produce and warmest of welcomes await. This is where you'll be based for the next two nights.
Today is one of the more relaxing on this Scotland golf tour as no travel is required. Enjoy as many holes as you desire on The Machrie Links, hone your short-game skills on the short par 3 course or enjoy the resorts luxurious spa facilities. If you'd rather venture out there's plenty of things to do on the island including multiple Whisky and Gin distilleries, beautiful walks, fishing and hunting.
The golf course itself is wild and weaves in and out of sand dunes of the pristine beach it lies next to. The modern day redesign by DJ Russel has kept all the charm of The Machrie and presents a fair, but challenging test for golfers of all abilities. Playing The Machrie is as tranquil of a golf experience you'll find (when the wind isn't blowing). It's as close as you get to playing in complete isolation, with no buildings in sight except for the hotel.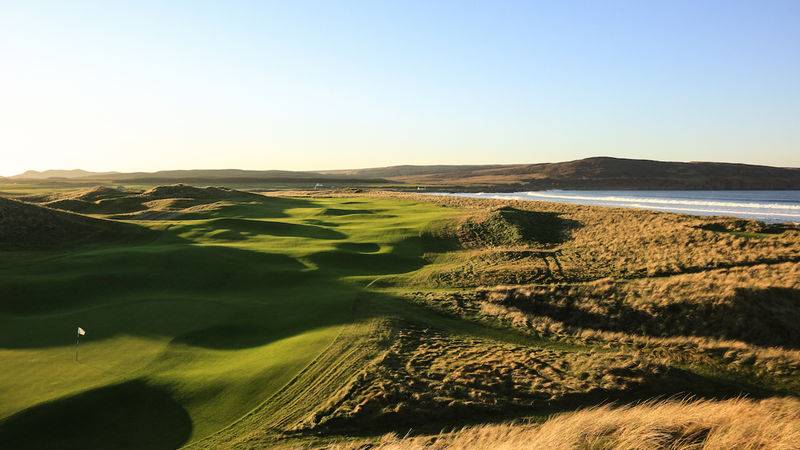 This morning you'll be hopping over to yet another island, The Isle of Jura. With a population of just 230 people (and only 2 distilleries), this remote island gives you the opportunity to reconnect with nature, and rather surprisingly revel in luxury in one of Scotlands most opulent and exclusive estates. Just a 10 minute drive from the port is The Ardfin Estate. As well as a world class links golf course (ranked #12 in Scotland), you can also take part in numerous activities such as Sea Fishing, Deer Stalking, Kayaking, Loch Trout Fishing, Whale/Dolphin boat tours or just enjoy one of the dozens of beautiful walks through the wilderness of the 12,000 acre private estate.
You might just stumble across one of the finest wine lists in Scotland at Ardfin, where the Michelin star head chef Alex Floyd uses only the freshest local ingredients, which he often grows, forages or catches himself. There are 13 ultra-luxe rooms and a private house available to rent. These palatial accommodations offer all the 5star comforts you would expect, and more. If it's fine dining and expensive wines, or a game of pool with a steak and some exquisite whisky, Ardfin allows you to do it in the grandest of surroundings.
I've saved the best part of today until last- the golf course at Ardfin is an architectural masterpiece.  The course is played mostly along a rocky clifftop, offering some of the most breathtaking views in all of Scotland. The scale and impressiveness of the build here is captured by the fact most of the soil the course is built on was mined from other area of the island, as the rocky terrain the course lies on just isn't suitable for growing the right grass. Most designers would just build the course where the turf is perfect just a few hundred yards away, but not at Ardfin. No expense was spared in creating this theatrical masterpiece with tee's and greens perched in the sea, or  hanging over the edge of cliffs.
The remoteness of the course and its exclusivity means only a select few have ever had the chance to play here. Ardfin certainly isn't friendly on your wallet, but the experience is something you won't ever forget.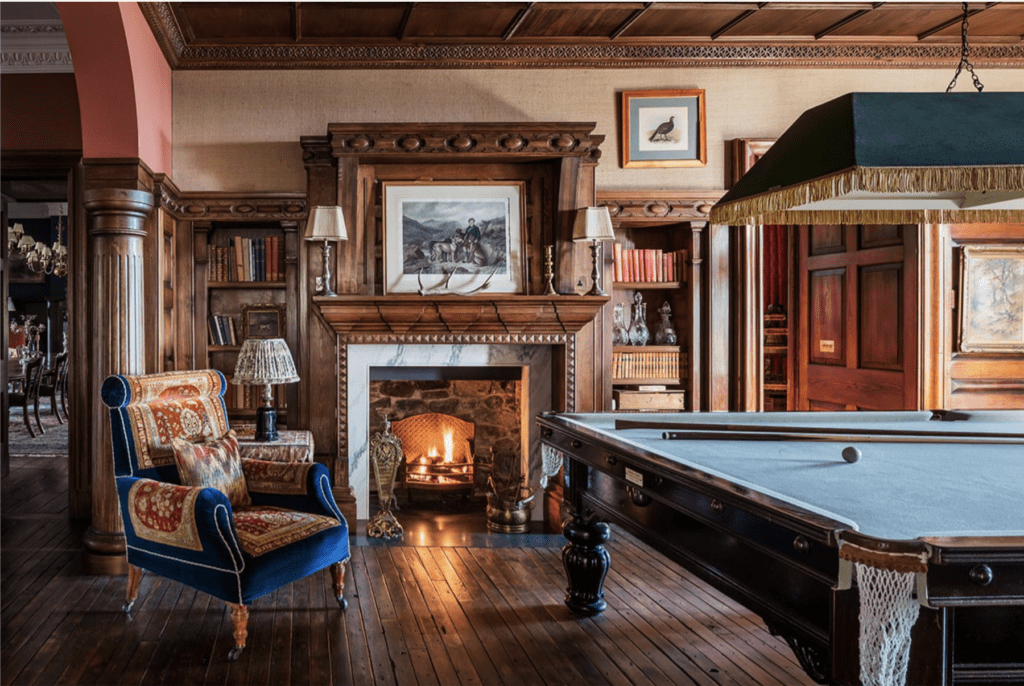 Your last ferry journey takes you back to Askaig, where you'll drive back to Glasgow (or wherever your next stop on your journey is). By taking just a short detour, you can play Glencruitten golf club on your way back to Glasgow. This is probably the most well hidden of all the gems you'll play on this rural Scotland golf trip, known only by locals and true architectural enthusiasts. This James Braid design is different to the rest of the courses on this trip as it's a parkland course, but its probably one of the most unique in Scotland. Big Dipper fairways, blind shots, huge ascents, sudden drops and 10 par 3's can all be expected on this cracker of a hidden gem, all for a green fee of just £30!
Optional Detour- Golf in Northern iRELAND
If you have time on your hands, why not nip over to Northern Ireland on a ferry from Campbelltown. The ferry takes you to Ballycastle and only takes 90minutes to cross. Within an hours drive of Ballycastle you have the likes of Royal Portrush, Castlerock, Portstewart and a number of other golf courses worthy of making it onto any Ireland golf trip itinerary. For non-golfers or those interested in sightseeing, you've hit the jackpot here as this stretch of Northern Irish Coastline is home to the oldest Whisky distillery in Ireland (Bushmills), The Giants Causeway, Dunluce Castle, The Dark Hedges and multiple "Game of Thrones" filming locations.
Turn this dream golf trip into reality with the help of Halcyon Golf Travel
If this post has you frothing for hidden links courses and enough whisky to kill a horse, but you don't want the hassle of planning the logistics of a complex golf trip like this,  Halcyon Golf Travel can help. Let us take care of organising your transportation, ferry crossings, whisky distillery tours, green fees and hotels so you can travel stress free and enjoy the beauty of Scotland.
Halcyon Golf Travel are all about creating personalised experiences, perfect for each individual customer. So if you'd prefer to stay longer at each hotel, miss out a golf course, opt for a self drive option or take a detour to Ireland, we'll work with you to make it happen. 
Book a free, no commitment golf trip consultation with myself, Jack Sallis, to see how we can help you with your dream Scotland golf & whisky tour.