So, you're planning a golf trip to Scotland, Ireland or England and you've decided you're going to use a golf tour operator, rather than organise the trip yourself. With so many golf tour operators out there it can be difficult to decide which is the best to use. Even tougher, how do you choose from the multitude of packages on offer?   To make life easier, here are 7 things to consider when choosing a Scotland golf trip package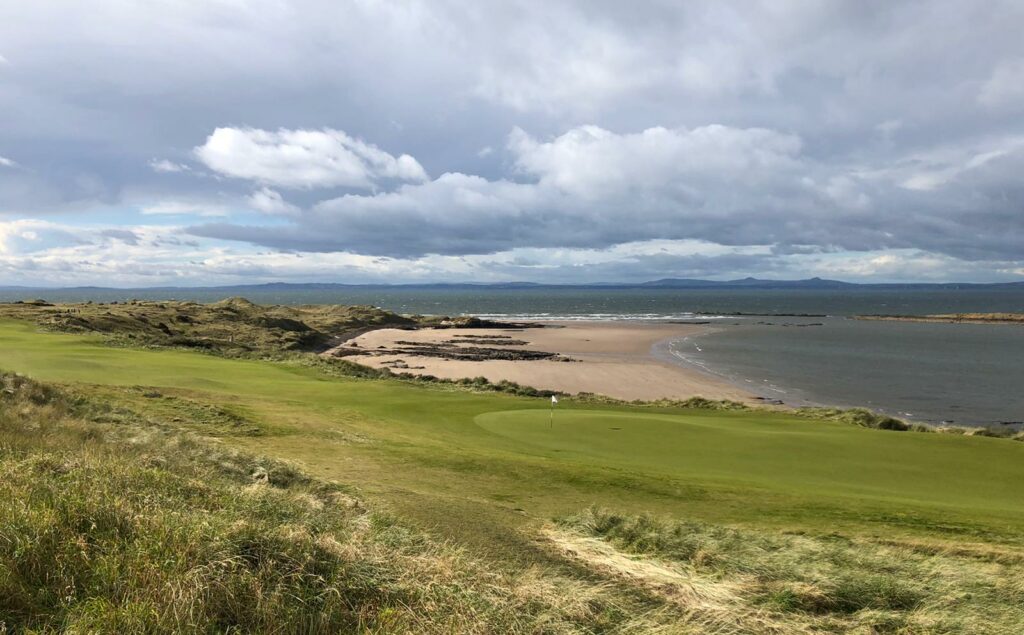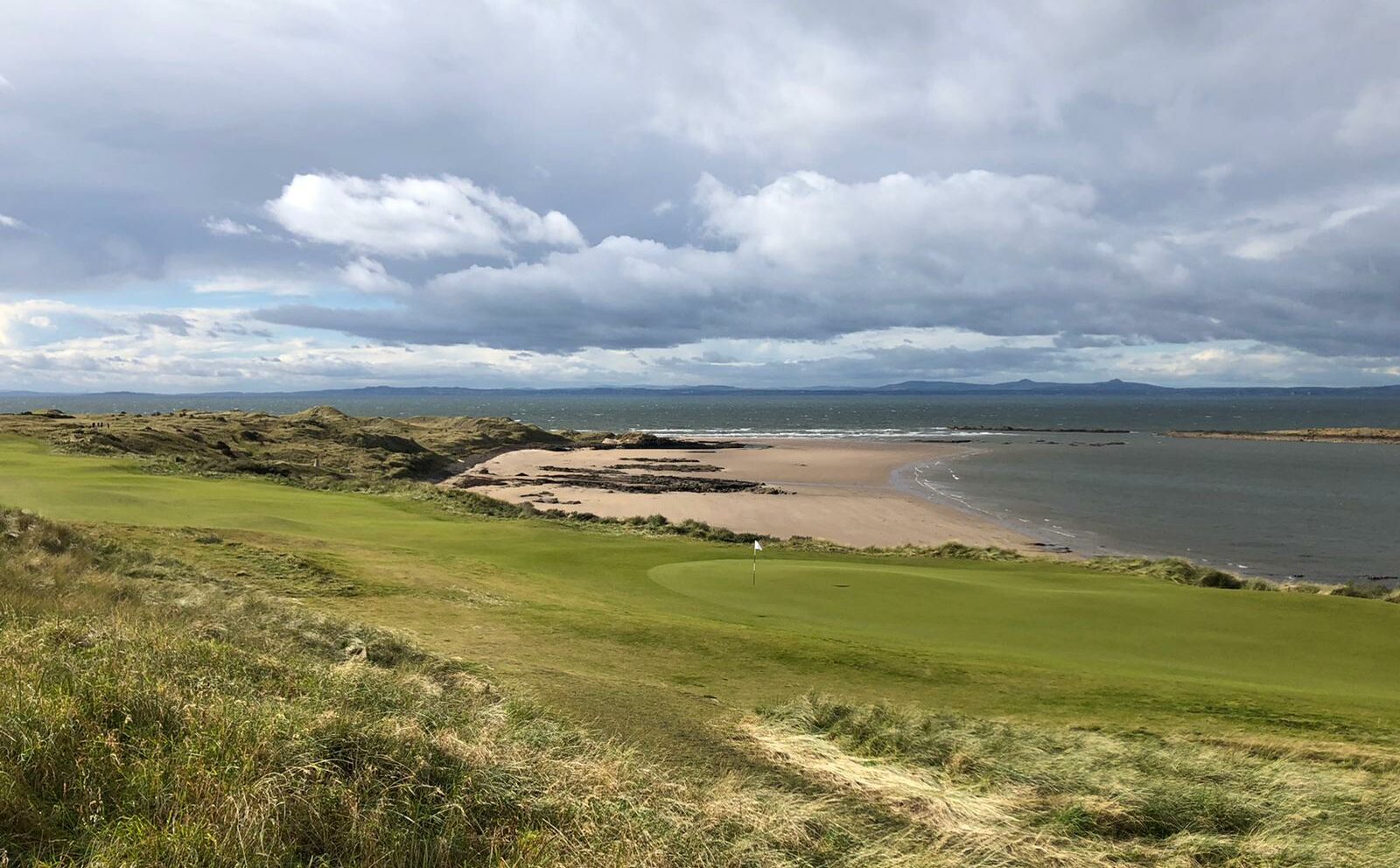 Lets start simple. There's no point picking a Scotland golf package that doesn't include any of the courses on your bucket list. It's also unrealistic to expect to play the top 10 courses in Scotland in an "off the shelf" package as these trips require a lot of planning and customisation.
You should also check that the golf courses included in the package are the ones you think they are. For example, if you want to play Royal Dornoch, the course you've read about and seen in the rankings (probably the one you want to play) is the Championship course. Make sure that's the course included and not it's second course, the "Struie". A lot of clubs in Scotland have more than one course and often the second or third course is great (like the Struie), just make sure you know what you're paying for.
Another big mistake people make when shopping around for St Andrews golf packages is assuming a round on The Old Course in the package is guaranteed. The tour operator should make it clear in the package description whether or not the round on The Old Course is guaranteed, or subject to a ballot. If the tee time on The Old Course is guaranteed, expect to pay an extra £1000 – £2000 per person for a 7 night package.
St Andrews golf packages without a guaranteed Old course tee time   shouldn't be disregarded when searching for a package. It will save you money and you still have a decent chance of playing The Old Course (via the singles queue or the ballot). However, when you're looking at different packages, just make sure you're comparing eggs with eggs!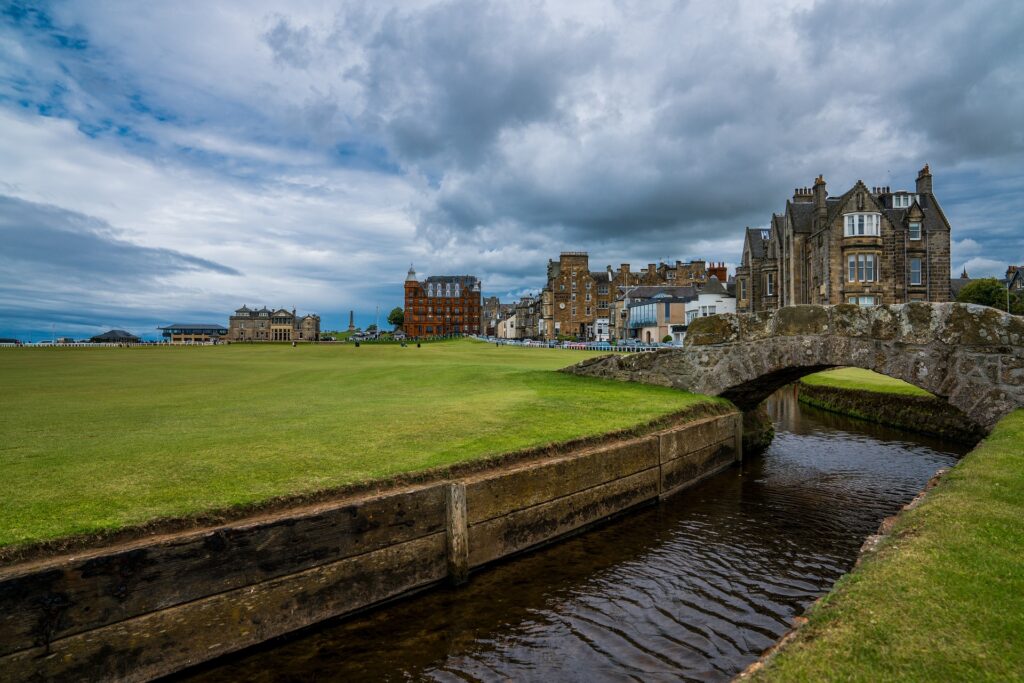 The best time of year to play golf in Scotland is during the summer months (June to August), as the weather is usually warm and the days are long. 10pm sunsets mean evenings can be spent playing an extra 9 holes or soaking in the sun in a beer garden. Both are very tempting!
The downside to this is the popular golf courses get very busy this time of year. To avoid disappointment further down the line, check with your tour operator that the courses included in the advertised package are available to play for your selected dates. This is even more important if you're booking a package with less than 6 months notice, or your group is larger than 8.
3. Location. Convenience vs Quality of golf
One of the biggest trade offs you have to make when planning a Scotland golf trip is "convenience vs quality". Do you like the idea of playing the top 10 courses in Scotland in 10 days? Well get ready for some driving and multiple hotel changes! For some people this is absolutely fine, they enjoy the adventure and the views from the tour bus as you travel around Scotland. The polar opposite is the person that prefers to stick to one hotel and drive as little as possible. You wont hit every course on your bucket list doing this, but it makes life easy and you'll have more time to relax, sightsee or settle into the pub.
Pro tip- When looking at Scotland golf trip packages, consider the location of the courses in relation to the hotel. Quickly use google maps to see how long you'll spend each day in the car. To make things easier, we've started you off with a map of golf courses in the UK.
4. Inclusions- make sure you know what is or isn't included in your scotland golf package

It's important to know what's included in the package before you buy it, this will avoid potential disappointment down the line.
Caddies often aren't included in Scotland golf packages, so if you're planning to hire a caddie during your trip, it's important to factor in the caddie fees. Caddies in Scotland can cost anywhere from £55 to £85 per round plus tip. The "unwritten minimum tip" is £25, so it'll cost you a minimum of £80 total per round per caddy.
You should also look (or ask the tour operator) if air fares, ground transportation, travel insurance, breakfast and additional meals are included. Just because a tour operator doesn't include these things in their packages doesn't make them a bad tour operator, just as long as they're clear with you as to what is or isn't included.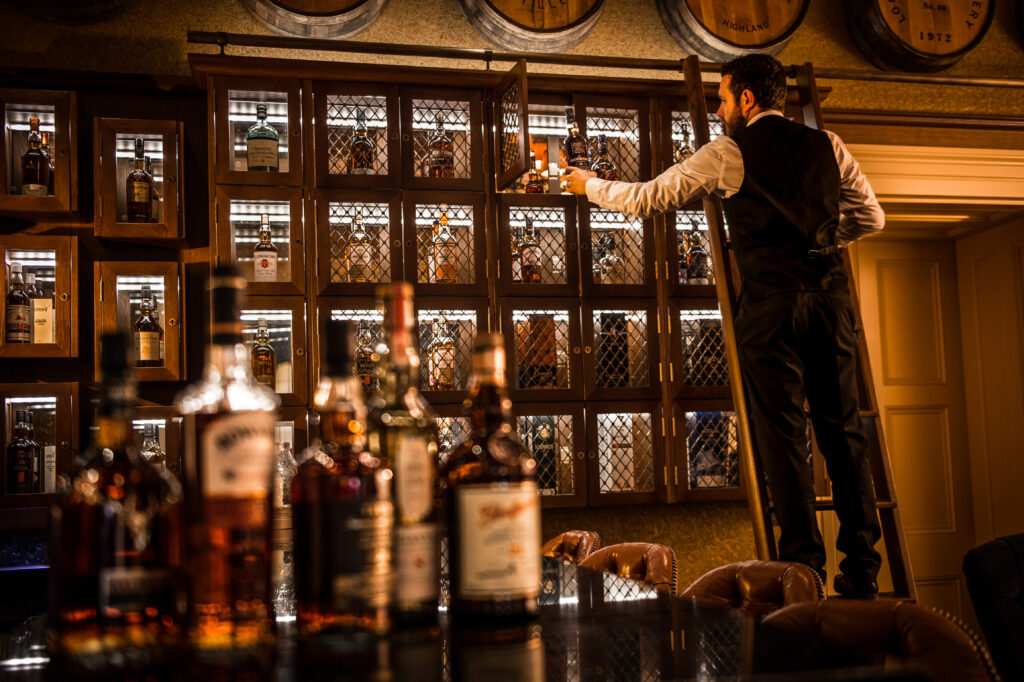 5. Accommodation- is it what you actually require?
When choosing a Scotland golf package, it's important to consider the accommodations that are included and if they're appropriate for your group. Some golf tour companies get great deals with a particular hotel and include that hotel in all of their packages, but it might not be appropriate for you. 
There's two sides to this coin, heres the first. You buy an expensive St Andrews golf package that includes a 5* hotel with rooms facing The Old Course. You have 36 holes a day lined up and plan on hitting the pub for beers with your buddies after golf. Apart from sleeping, you might spend 40 mins a day in that room, which will cost you $1000 a night. The 4* hotel down the street would have been a more convenient location for you, saved you thousands of dollars and you would've come home just as satisfied with the same amazing stories.
The same can happen with the total opposite scenario- you get drawn in to a package with a great price, but it turns out the hotel doesn't have the facilities you need or it isn't up to your usual standards.
Consider whether the accommodation suits your requirements, and don't pay for things you don't need!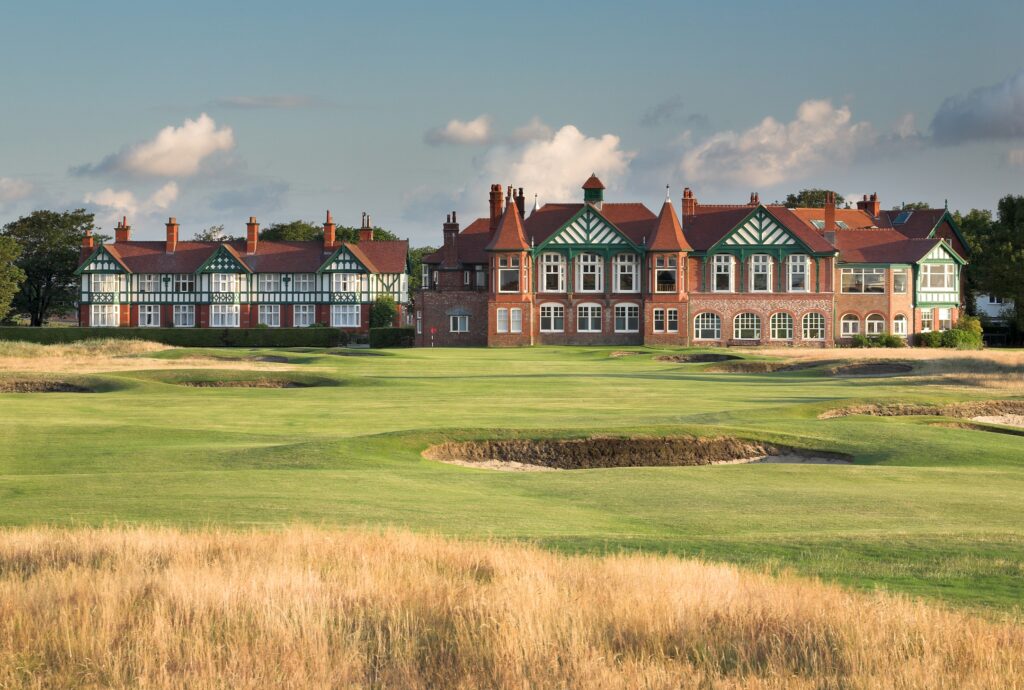 6. Transportation options
Not comfortable with driving on the left side of the road? Enjoy a drink after you play golf? Don't find the idea of driving on unfamiliar, rural roads a fun one? If you agree with any of the above statements, it's important to make sure your Scotland golf package includes a driver or pre booked transfers. Often, the prices advertised for Scotland golf packages are for self drive options, which isn't suited to everyone.
Check with your tour operator how much it costs to upgrade the transport. This can cost as much as £500-700 per day if you opt for a chauffeur driven minibus. For some groups this is worth the money as it gives you freedom and a local to show you the sights and tell you the stories.
A cheaper option is to ask for pre booked transfers between your hotel and the golf courses you play. This gives you less freedom, but is a lot cheaper.
Don't rely on catching Ubers and booking local taxis on the day to get to the golf course. They are either non existent or hard to come by in most towns in Scotland, so you'll end up missing a tee time. If you're in a big town like Edinburgh or Glasgow you'll be able to do this for dinner reservations as it doesn't matter so much if you're late.
Conversely, if you're happy to drive yourself and enjoy the adventure of driving in a new country, make sure you aren't needlessly paying for a driver that's included in the package.
7. Tour operator reputation
When choosing a Scotland golf vacation package, it's important to consider the reputation of the tour operator / company before you book. Look for reviews and recommendations from other golfers who have taken a Scotland golf trip, and consider the expertise of the tour company in planning golf trips to Scotland.
It often helps to use a UK based tour company; if anything did go wrong then you know someone can be there to resolve the issue and you wont be calling someone in a different time zone.
If you're looking for a Scotland golf trip fit exactly to your requirements, consider choosing a custom Scotland golf package. Custom packages allow you to choose the courses you want to play, the accommodations you prefer, how you travel around plus any additional activities or tours you'd like to add to your itinerary. All under the guidance of a seasoned expert who can advise and guide you towards the options that will suit you best.
Rather than spending hours browsing "off the shelf" golf packages, why not book a 30 minute 1-on-1 call with a golf travel expert who can build you a personalised package? Explain what it is you're after, ask any questions you have and let an industry expert tailor something suited perfectly to your preferences. Speaking to someone on a video call will give you the peace of mind that your Scotland golf trip is in safe hands and that you're getting the golf package thats right for you.
Halcyon Golf Travel are experts at building customised golf trips to Scotland, Ireland and England. We have example Scotland golf trip packages to view for inspiration, but ultimately you get the final say on what exactly what goes in to your package. Speak to a golf travel expert today to begin planning your dream Scotland golf trip.